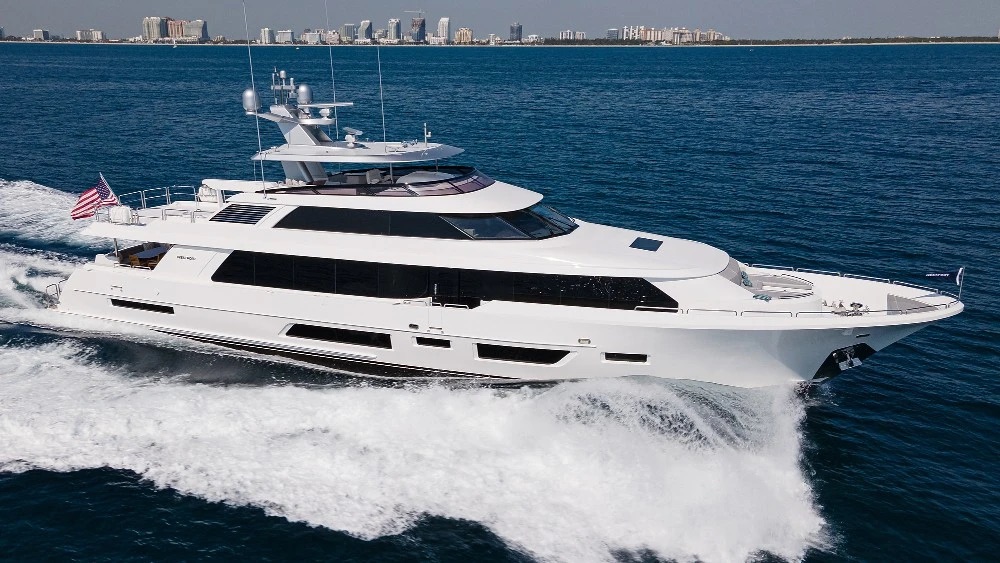 Westport Yachts' new 112-footer, Book Ends, is a generational shift in design, focusing on open spaces, luxurious stones and modern materials.
Photos Courtesy of Westport Yachts
Excerpt from Robb Report by Michael Verdon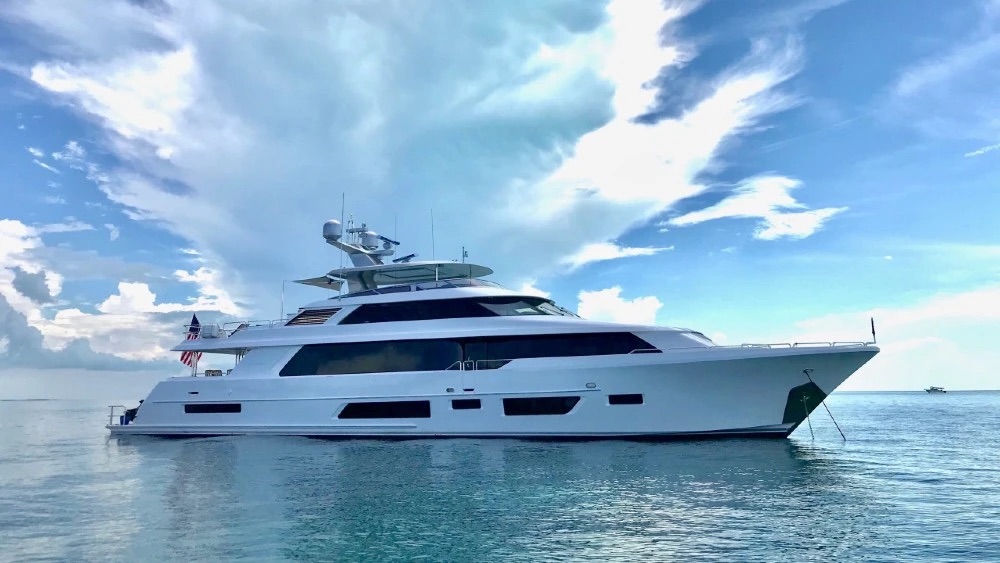 It's hard to imagine that changing a staircase can transform the interior of a superyacht, but in the case of the Westport 112, it became the turning point in its new design. The American builder's entry-level boat is arguably the most successful superyacht in the world. Since it was introduced in 1994, 62112s have been launched and three others are currently in build. No other yacht has had that kind of staying power or popularity among owners.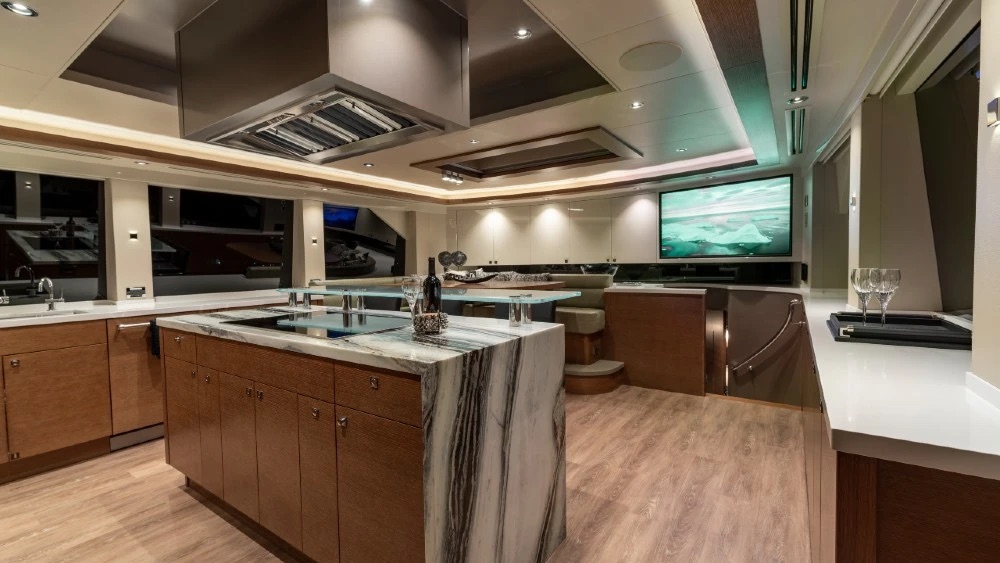 Therein lies a dilemma. Changing a superyacht's look after a long, successful run can be a tricky proposition. But times change, designs come and go, and what was popular in 1994 can seem dated. Fortunately for Westport, American yacht owners tend to be relatively traditional in their tastes. That is, until recently.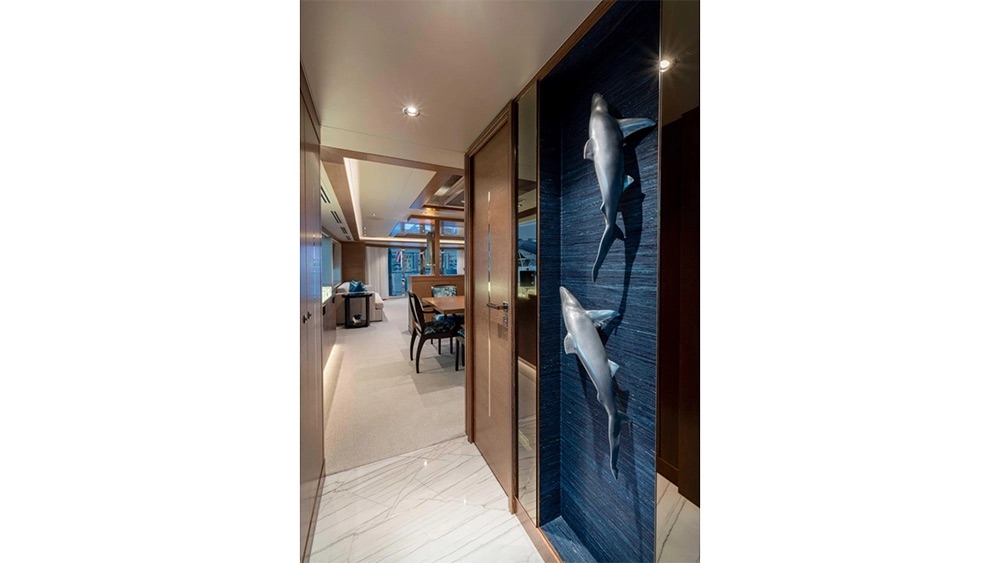 Westport's naval architects added larger exterior windows, replacing the rows of portholes along the hull and the main windows in the superstructure, adding three inches to enhance natural light. That gave the exterior a more contemporary look. Bolton decided to go full monty with the interior, without changing the internal structure. Moving bulkheads and shifting spaces can be an expensive, complicated process, especially for a company that built its business model on an assembly-line process where changes translated to big costs for the owner. Besides, the 112's hull has proven its worth for 27 years.
FInd the full article here.
Article Published by Robb Report
Written by Michael Verdon
Date: July 9, 2021