Discover the Mastermind Behind Iconic Yacht Design
If you're an avid yachting enthusiast or considering investing in a luxury yacht, you may have come across the name "Jack Sarin". But who is Jack Sarin, and why is he so highly regarded in the world of yacht design? In this blog post, we delve into the life and accomplishments of this remarkable naval architect who has left an indelible mark on the yachting industry.
Early Beginnings and Passion for Yacht Design
Born with an innate curiosity for boats and maritime engineering, Jack Sarin's journey in yacht design began at a young age. Growing up, he spent countless hours exploring the intricacies of boat designs and honing his skills for what would become his life's passion.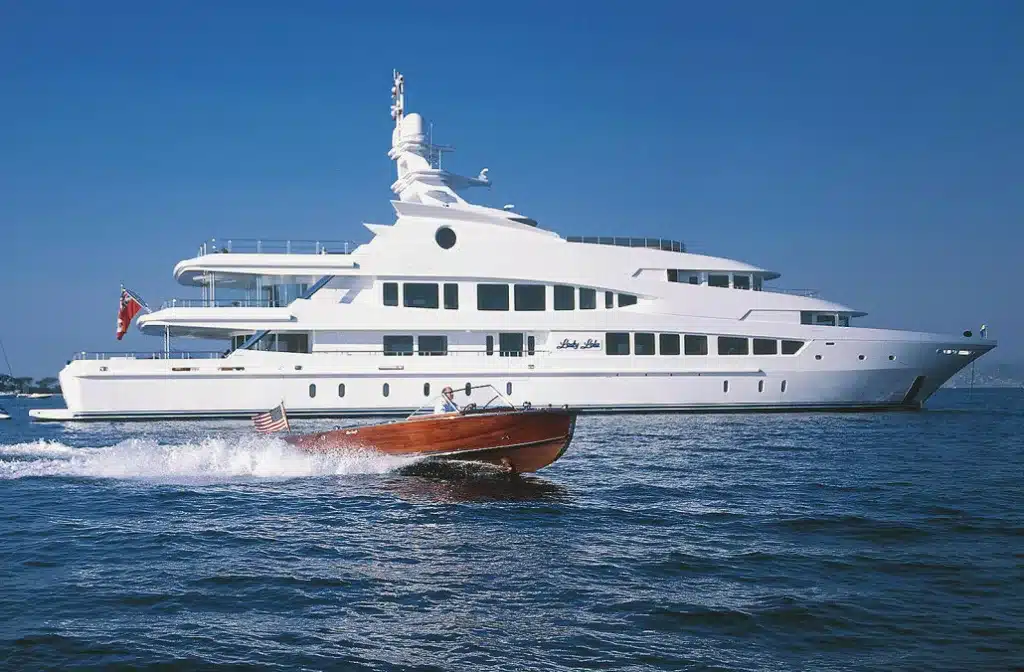 Professional Journey and Collaboration
Having graduated with a degree in naval architecture, Jack Sarin embarked on a professional journey that saw him work with some of the most prominent yacht builders and designers in the industry. His collaborations with renowned shipyards and naval architects allowed him to further refine his skills and gain valuable experience.
Innovative Designs and Contributions
Jack Sarin's design philosophy revolves around marrying aesthetics, performance, and functionality. His innovative designs have pushed the boundaries of yacht design, resulting in some of the most iconic and visually striking vessels on the water today. From sleek, modern superyachts to classic motor yachts, his portfolio showcases his versatility and ability to cater to diverse client preferences.
Notable Projects
Jack Sarin has designed and collaborated on numerous yachts throughout his career. While it is impossible to list all of them, here are a few notable examples:
Lady Lola: This 205-foot (62.5 meters) yacht, built by Oceanco, showcases Sarin's exceptional craftsmanship and attention to detail. It features a stunning exterior design and luxurious interiors, including a grand piano and an impressive art collection.
Kismet: Built by Lurssen, this 312-foot (95 meters) superyacht is a true marvel. Sarin worked on the naval architecture of this vessel, which boasts striking lines, extensive deck spaces, a helipad, and an array of luxurious amenities.
Northern Star: Collaborating with Lurssen, Jack Sarin contributed to the naval architecture of this 247-foot (75 meters) yacht. With a focus on efficiency and comfort, Northern Star combines sleek design with spacious interiors and features like a gym, cinema room, and a deck jacuzzi.
Apogee: Another collaboration with Lurssen, this 205-foot (62.5 meters) yacht showcases Sarin's exceptional design prowess. Apogee boasts a timeless exterior design, lavish interiors, and an array of amenities, including a beauty salon, steam room, and a swimming pool.
Oasis: Designed by Jack Sarin, this 60-foot (18 meters) motor yacht offers a perfect blend of style and performance. With a sleek and modern exterior, Oasis features comfortable accommodations, a spacious cockpit, and state-of-the-art navigation systems.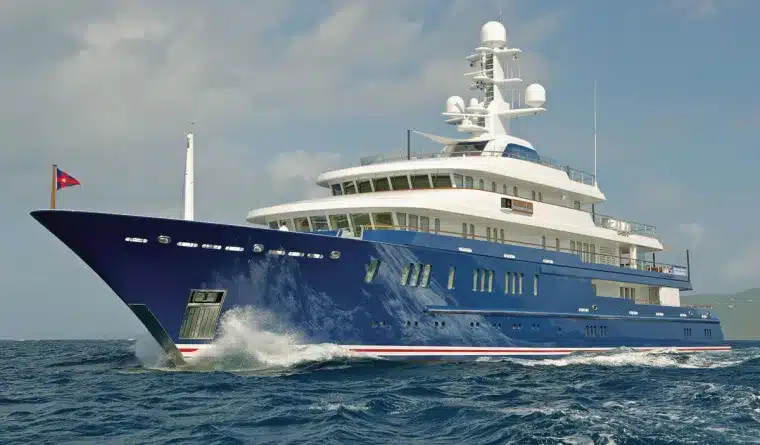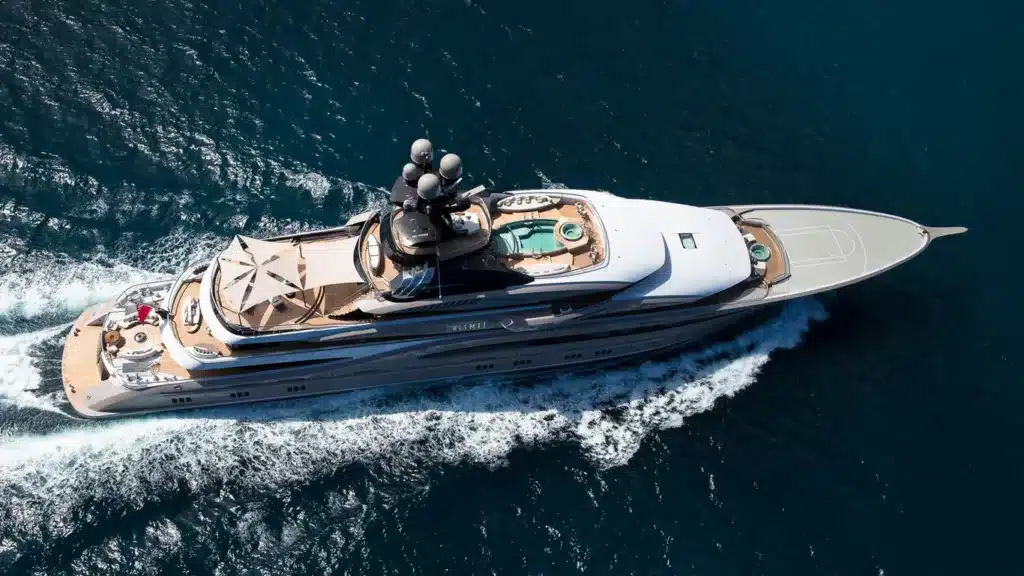 One of Jack Sarin's most significant contributions to yacht design occurred in 1988 with the world debut of the 30-meter motor yacht Destiny, formerly known as Golden Delicious.
As Westport Yachts' inaugural delivery, Golden Delicious played a pivotal role in establishing a prosperous legacy, leading to the successful completion of over 150 yachts. This groundbreaking vessel served as a reminder that yacht design goes beyond mere aesthetics and should prioritize functionality. Sarin's expertise in luxury yacht design ensured that yachts are purposefully crafted for their intended use – a life on water.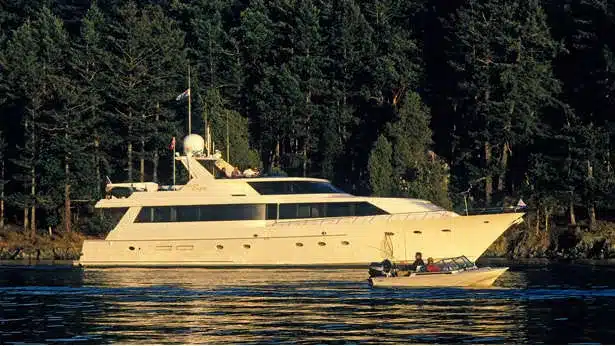 These are just a few examples of the remarkable yachts that Jack Sarin has had a hand in designing. His work spans across various sizes and styles, all with a focus on elegance, innovation. Thus his commitment to creating beautiful yacht designs equals unforgettable experiences on the water.
Legacy and Impact
Beyond his individual achievements, Jack Sarin's legacy lies in his dedication to mentoring and developing future naval architects. He has shared his expertise through lectures, workshops, and educational programs, ensuring that his knowledge and passion for yacht design are passed on to the next generation.
Conclusion
In the world of yacht design, Jack Sarin stands as a visionary and trailblazer. His ability to seamlessly blend artistry and engineering has resulted in timeless vessels that continue to captivate the yachting community. From his early beginnings to his enduring impact on the industry, Jack Sarin's contributions have shaped the way we perceive and appreciate luxury yachts. Whether you're a yacht enthusiast or simply fascinated by design innovation, exploring Jack Sarin's work is a journey worth embarking upon.