In the summer of 2021, our family enjoyed an extended trip exploring the coastal towns and harbors of Maine. We found that the coast of Maine offered us the enjoyment of a wide variety of natural beauty, history, quaint towns, unforgettable dining, and memories that will last a lifetime. Finding your favorite Maine destination, is an adventure in itself.
Bath, Boothbay Harbor Area
Our trip began exploring Bath, Boothbay Harbor, and the surrounding areas. In the lovely coastal town of Bath we enjoyed a stroll on Front Street popping into the local shops, grabbed a bite at Mae's Cafe, and visited the Maine Maritime Museum, perfect on a drizzly day.
We took a drive out to Bristol, Maine to the Pemaquid Point Lighthouse Park, which was a view we won't soon forget. We enjoyed a tour of the lighthouse, grounds, rocky coastline, and enjoyed the unique beauty and views at Pemaquid Park for an afternoon.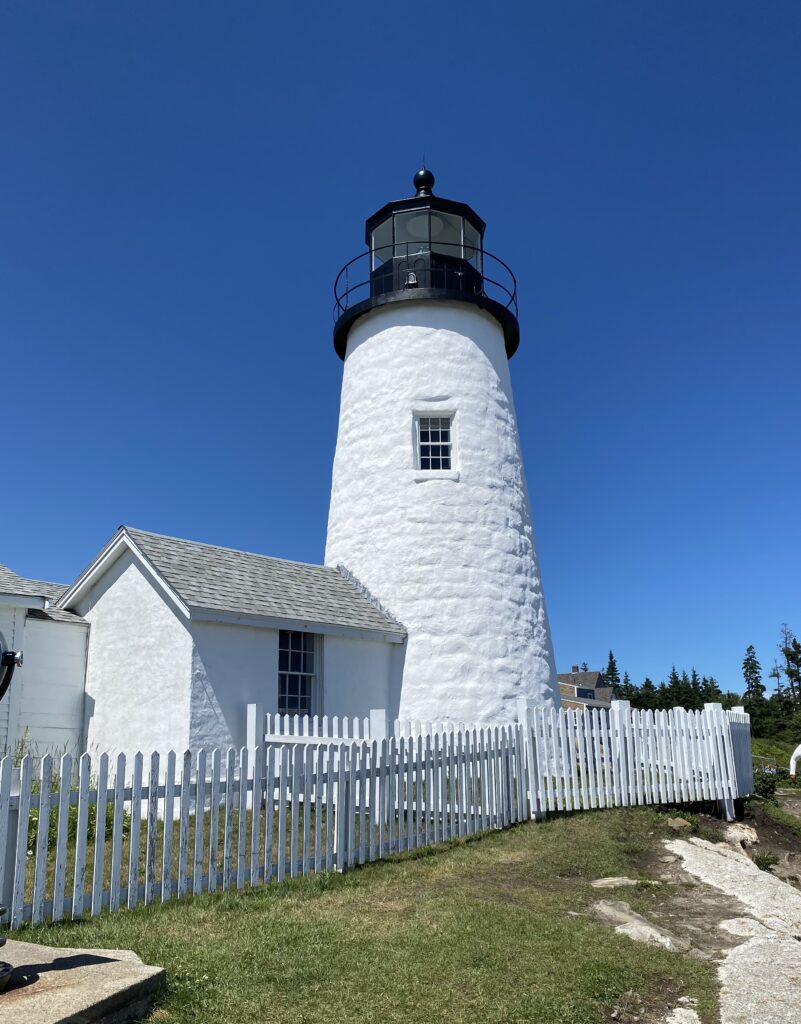 Boothbay Harbor is a must see along the Maine coast. The small town is chock full of shops and classic Maine bites. We most enjoyed Coastal Prime at the Boothbay Harbor Oceanside Resort – You must try the Avocado Sushi Bomb! Take the kids, or yourself, to the Ice Cream Factory for a scoop, or two, of their fresh homemade ice cream, made daily, ranked #1 by Trip Advisor and Best in US, Top 14 Ice Cream Shops in US.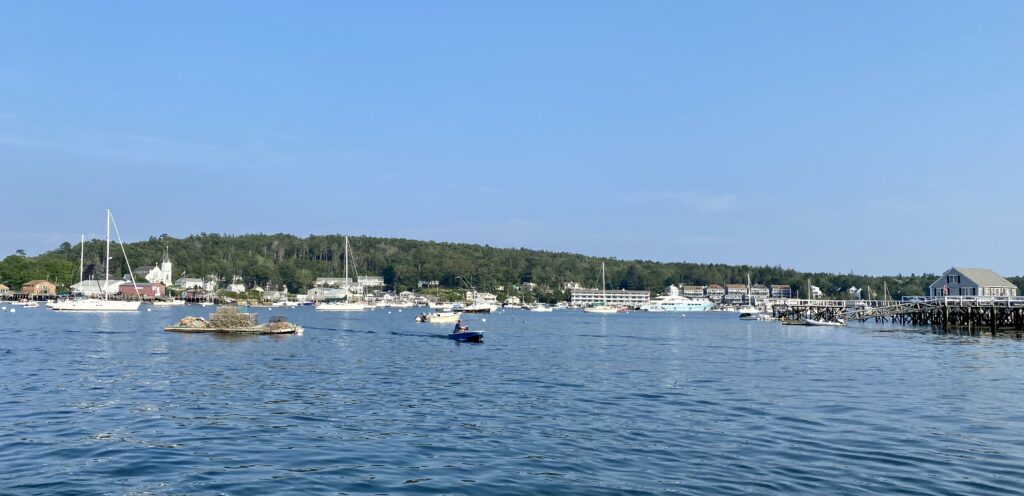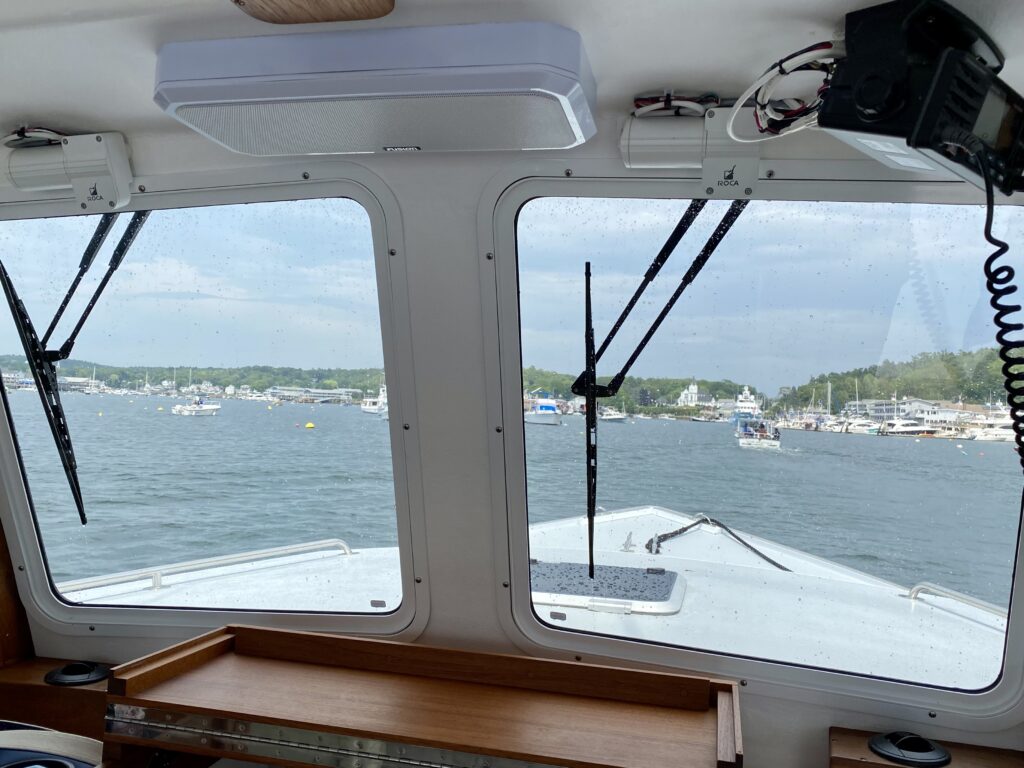 Camden, Maine
There are many small islands with villages like Vinalhaven which can be accessed via boat sprinkled along the coastline of Maine. We found that Camden, Maine was worth checking out, a small town with a great harbor life. Enjoy the graceful Harbor Seals sunning themselves on the rocks or swimming alongside your boat. It can be very busy in the summer months, so make restaurant reservations as soon as you can when visiting. Explore the Camden Hills State Park for a hike or just drive up for a spectacular view from the mountain top. Nearby towns including Rockland and Rockport along the Maine coastline make for more great exploring in the area, all with their own special sites to see.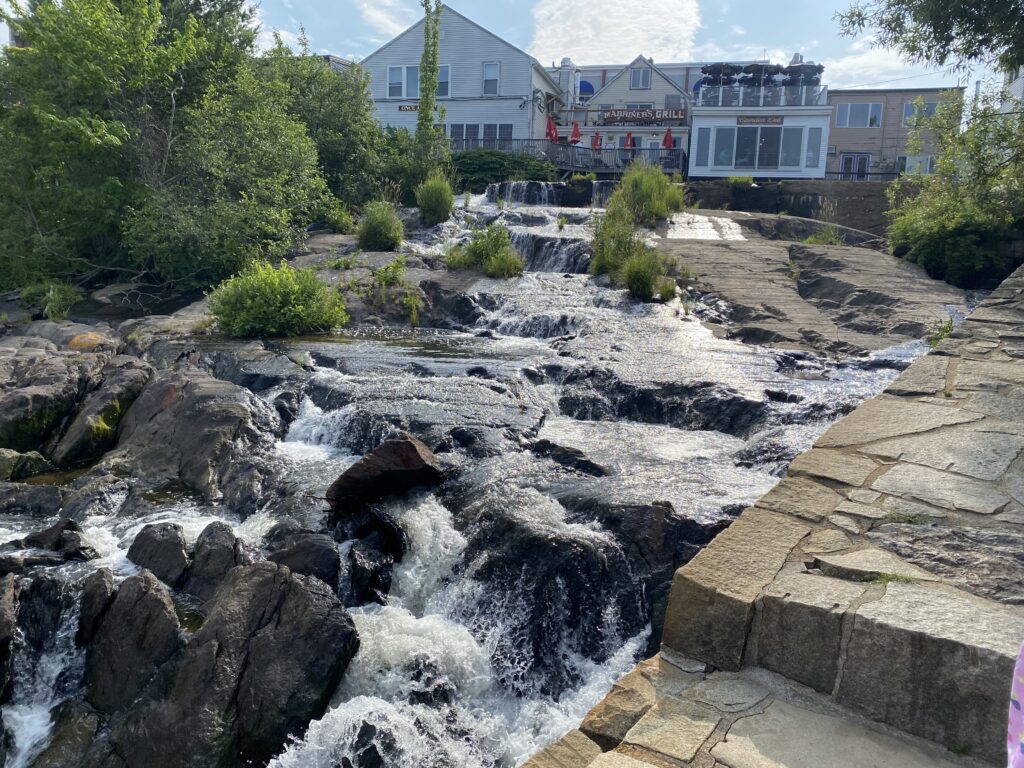 Mount Desert Island and Acadia National Park
By far, our favorite place to explore in Maine was Mount Desert Island and the Southwest Harbor area, including Acadia National Park. The summer in DownEast Maine makes for the perfect place to get out and explore. The mountains, hiking trails, combined with the coastal harbors for us, checked all the boxes.  With a wide range of opportunities with spectacular views, our family had many memorable adventures enjoying the fresh cool air, the beautiful natural beauty of the landscape mixed with forests, the unique North Atlantic coastline, and views from mountain tops. 
To visit Acadia National Park, get your Park Pass at www.nps.gov, annual and daily passes are available and needed to see many of the desirable parks in the area. While there is much to see outside of the national park areas, you won't want to miss the cruise along Ocean Drive where you'll want to pull off along the way, and take in the beauty of the magnificent Maine coastline.  Cadillac Mountain Summit, reaching 1,532 feet, is another must see as the highest point in Acadia Park with a stunning view, but be sure to register your vehicle and visit in advance.  The park can be busy in the summer months, so be sure to plan accordingly.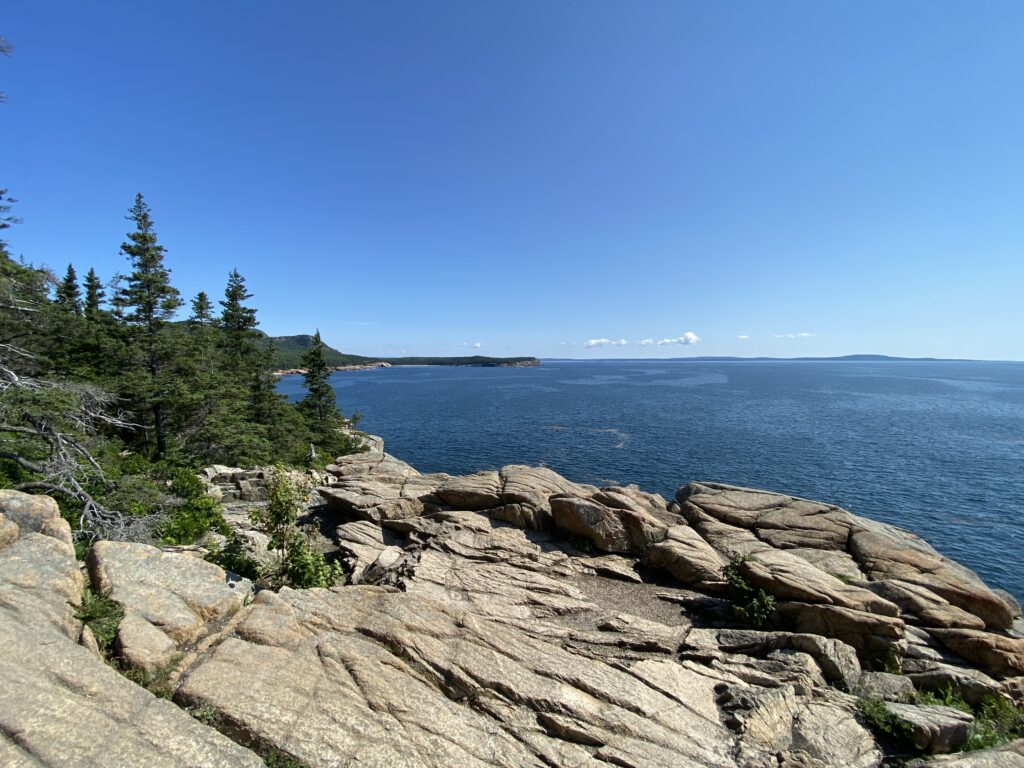 Good Eats and Exploring
We'll let you be the judge of the best blueberry pie in Maine, but we found our favorite on Mount Desert Island, in Southwest Harbor. We highly recommend you try as many as possible because the wild blueberries in Maine are perfection. We found a hidden gem, Pie Lady, selling her homemade blueberry pies in Southwest Harbor, look for her signs, follow, pull up along the drive, and pick up your pie. Swing into Peter Trout's Tavern for one kickin chicken sandwich. And anywhere you are along the coast of Maine, enjoy a lobster roll along the way, or if you'd like to have your own lobster boil, find a local lobster co-op close to where you're visiting for the freshest lobster and best prices from local fisherman, straight from the docks. But after all the decadent treats to enjoy, you'll want to get out for exploring and burn some of those calories off. Go for a hike on one of the many well maintained and marked trails, go sailing, go for a cruise on your boat, a bike ride, or tour the harbor by kayak. If you love the outdoors, you will love Mount Desert Island.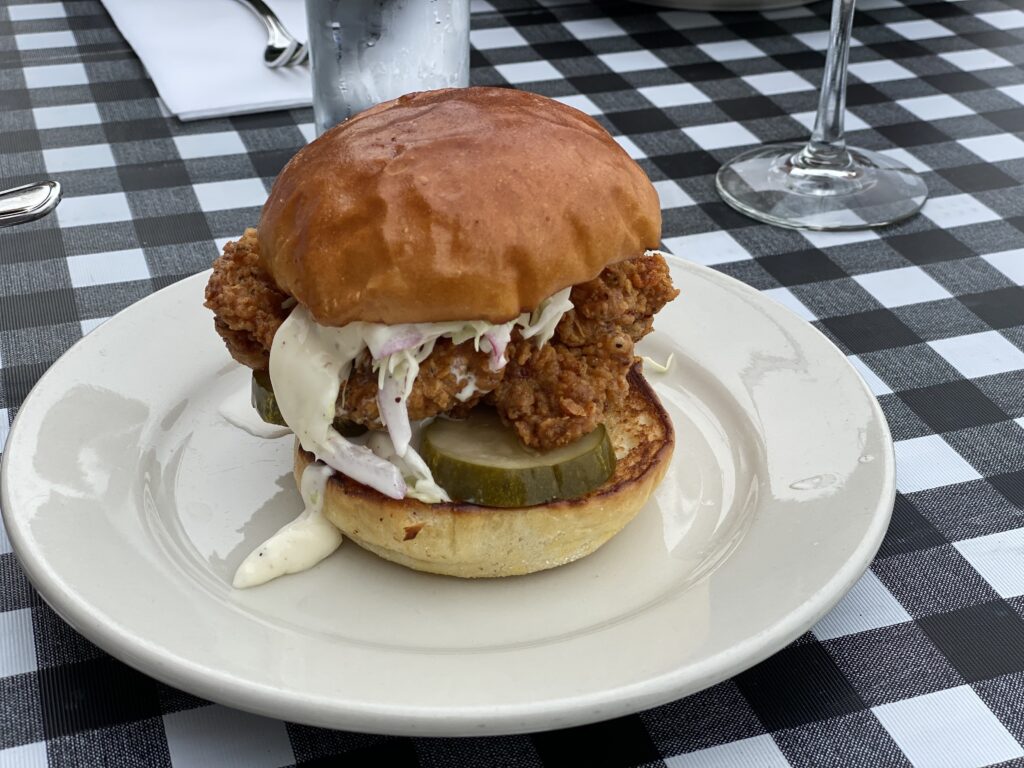 Contact TROYER YACHTS
There are so many lovely areas to explore in Maine, it can be overwhelming to narrow down which destinations to hit. These are just a few of the highlights we experienced, but there are many, many more. If you have further interest, we would be happy to forward our notes on marinas, dockage, restaurants, parks, and connect you with a local that specializes in helping you connect the dots. Please contact us at andrew.troyer@troyeryachts.com
Looking for the perfect yacht to explore the Maine coastline? Check out https://www.troyeryachts.com/yachts-for-sale/
We'd love to hear about your favorite experiences and adventures in Maine!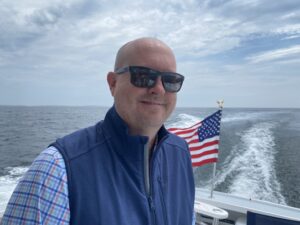 Happy Travels!
Andrew Troyer
Troyer Yachts
Resources:
Bath, ME
Maritime Museum
https://www.mainemaritimemuseum.org
Bristol, Maine
Pemaquid Point Lighthouse Park
https://visitmaine.com/organization/pemaquid-point-lighthouse-park/f09f76ea-530e-4c23-9c87-76eff5d5a7c9
Boothbay, ME
Coastal Prime
https://boothbayharboroceansideresort.com/coastal-prime/
Downeast Ice Cream Factory
https://downeasticecreamfactory.com/
Vinalhaven
www.townofvinalhaven.org
Acadia National Park
nps.org
Southwest Harbor, ME
Peter Trouts – Possibly the best chicken sandwich we've ever had.
Thurston's Lobster Pound – Family favorite spot for Lobster Rolls and great views
https://theclaremonthotel.com/dining/batson-fish-camp-menu/
https://www.thurstonforlobster.com
Batson River Fish Camp – Located waterside at the Claremont Hotel Southwest Harbor (Fantastic hotel)